Health Insurance Assistance
We are pleased that the Tallmadge Chamber of Commerce participates in the Greater Akron Chamber Alliance, a collaboration between SummaCare and The Greater Akron Chamber. This collaboration offers discounts on health insurance premiums to more businesses than ever, helping local employers save money while providing high-quality, affordable healthcare. And as a member of the Tallmadge Chamber of Commerce, you are eligible for these savings!
If you would like to additional information, please call of one our chamber members below for a no cost, no-obligation analysis of your potential premium savings.
Steve Clark
Ohio Health Benefits
P: 330.633.7713
F: 330.633.7726
Ed Phillips
Insurance Advisors of Akron, Oh
P: 330.352.7267
F: 330.940.2041
Mark or Shane Rine
Rine Agency Inc.
P: 330.633.3494
F: 330.633.1134
Workers Compensation Assistance
For a no-cost, no-obligation analysis of your potential premium savings through our Workers' Compensation Group Rating Program, contact the plan administrator:
Compensation Consultants, Inc.
Attn: Robert Nicoll
200 Market Avenue North, Ste. 30
Canton, Ohio 44702
P: 330.452.1050, ext. 14
F: 330.452.1766
W: www.cciworkerscomp.com
---
---
The Tallmadge Chamber of Commerce is the largest business organization in the Tallmadge, Ohio region, serving 200 business members. We are a trade association of businesses, professionals and individuals focused on three core competency areas: government advocacy, economic development and member services.
The Tallmadge Chamber of Commerce draws upon its size and influence to serve as a strong advocate for business needs.
The Tallmadge Chamber of Commerce has been a leader in our community for over 50 years. Over that time, we've helped thousands of businesses grow and expand and we've been a constant advocate for investment in our community's quality of life.
The founding officers and members of the Chamber wanted the organization to be "a forceful working unit for the good of the Tallmadge Community". As we move forward for the next 50 years, we remain committed to this important work.
"Since placing a coupon on the new Tallmadge Chamber website, I have observed a very strong and immediate rate of redemption.  In fact, this response alone from the newly designed directory page has essentially paid for my membership in the Chamber!"
- Dove Multimedia
Get Informed & Get Involved
Catch up on the latest issues making headlines at the chamber or read The Voice of Business member-written articles, and tap into chamber member expertise.
Committees & Volunteering
The Tallmadge Area Chamber is powered by volunteers. Our board and committees provide member outreach and valuable input on business needs.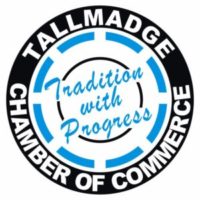 ---
P:   330-633-5417
E:   chamber@tallmadgechamber.com
A:   80 Community Rd. Tallmadge, Ohio 44278
W:   www.TallmadgeChamber.com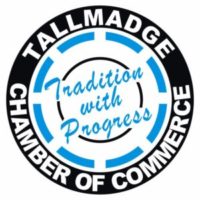 ---
P: 330-644-5417
E: chamber@tallmadgechamber.com
A: 80 Community Rd. Tallmadge, Ohio 44278
W: www.TallmadgeChamber.com